HIGH INTENSITY BOXING COMBO CARDIO
Torch Fat, Increase Cardiac Fitness & Improve Overall Muscle Defintion
Boxing Benefits:
Burn Fat
Increase Strength
Improve Fitness
Improve Muscle Definition
Description:
Burn fat, improve your fitness and get leaner with Hematime Fitness Boxing Milperra.
Our high intensity Boxing sessions are designed to torch fat and improve overall muscle definition.
Sessions are based on authentic Boxing techniques for true combo packed Boxing experience.
GET YOUR FREE 3 DAY PASS & EXPERIENCE our group training sessions!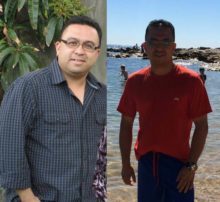 Marty Reyes
Lost 14cm in 12 weeks
Kaylee Smith
Lost 2.64kg of Fat in 6 weeks
David pagano
Added 5.7kg of muscle
Pani economou
Lost 17cm in 24 weeks
Brian stevens
Lost 14kg in 12 weeks
CONTACT US
MILPERRA GYM
PANANIA GYM 
REVESBY GYM
EAST HILLS GYM
CHIPPING NORTON GYM
MOOREBANK GYM
GEORGES HALL GYM
HAMMONDVILLE GYM
LIVERPOOL GYM